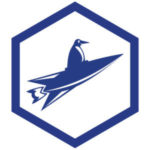 Greeting PenguiCommunity!
The Penguicon Board of Directors is happy to announce Dave "Ska" Green as the Convention Chair for Penguicon 2021, to be held April 23-25, 2021 at the Westin Southfield Detroit hotel. We are excited to see what he will bring to the convention next year.
Please join us in welcoming him to his new role!
As always, please contact the Board with any comments or concerns at board@penguicon.org.